Zert RMp
Collect all your demand management
in one place!
Zert RMp is a web-based program for demand management, which will put you as project manager in full control throughout the whole project. Zert RMp will also give you planning, process and quality management support with a focus on legislative standards as well as corporate requirements.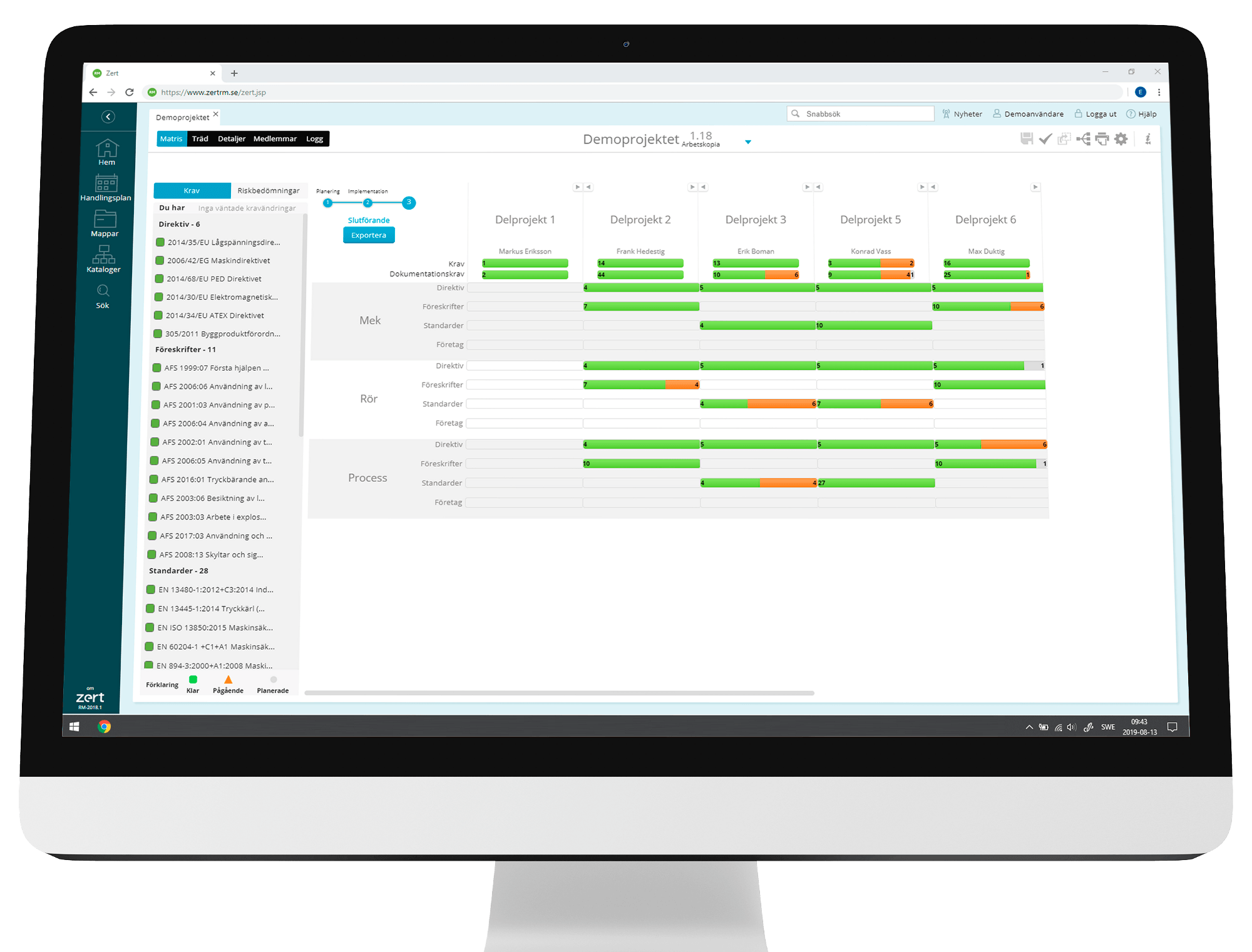 Seize control of the project
Saving time and resources
With Zert RMp the project manager will be updated on how the work with requirements fulfilment is proceeding during the whole project as well as what documentation is required, changed, delivered and approved. It is also easy to add our system for risk assessment (Zert RM) with selected risk assessment matrices.
Seize control of all the details
Zert RMp will give you a quick visual overview of the status of your project. In that way you will always be in control, also of the details.
You will see – in real-time – if things are planned, ongoing or finished. With a press of a button you may e.g. see what requirements are applicable and what documentation will be needed. The same view also allows you to see the status of these requirements.
As a supplier uploads a document on Zert RMp, the person in charge of auditing documents will receive information on this, so that the auditing process may start immediately.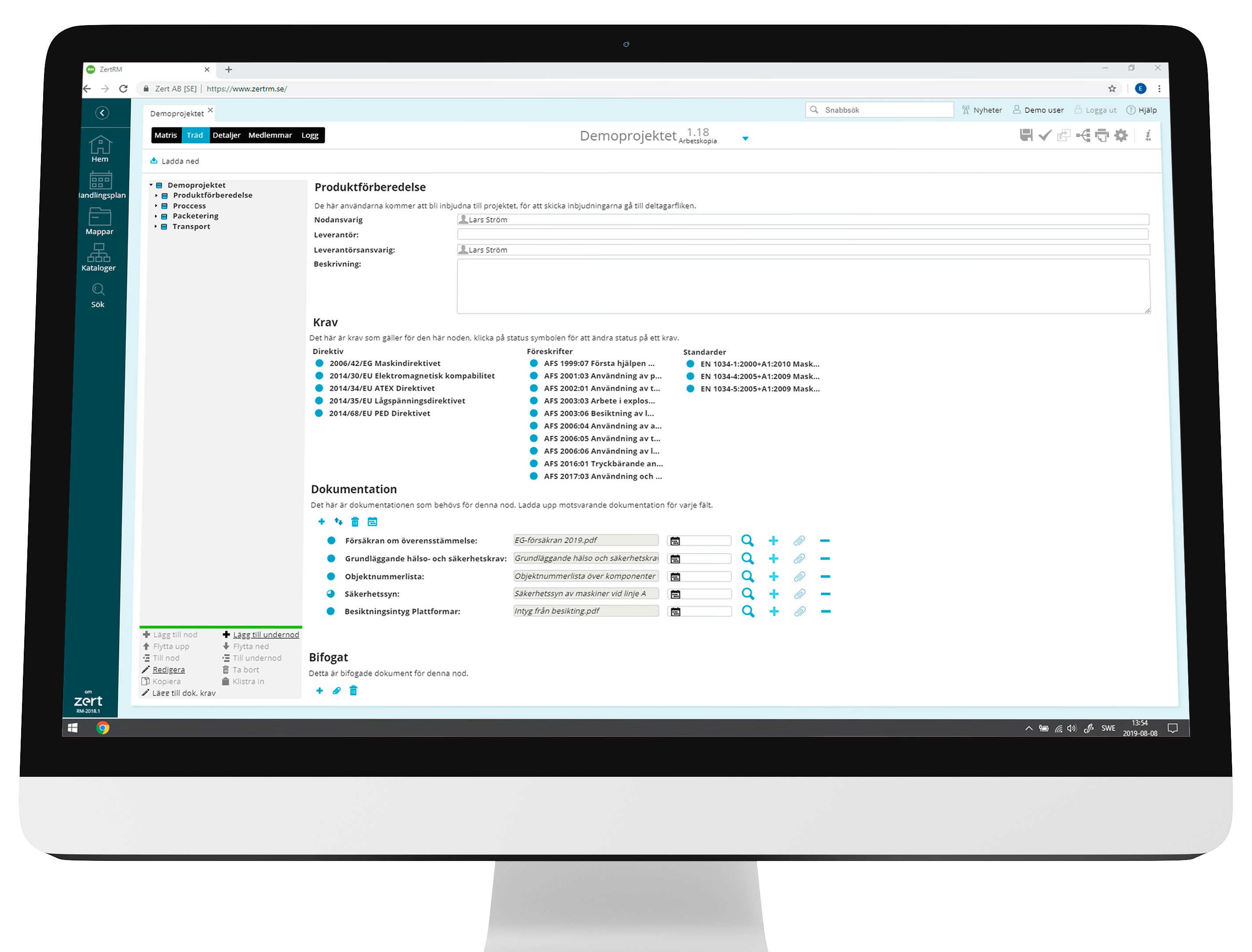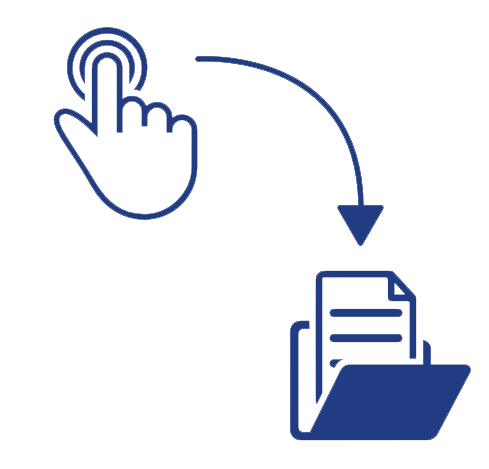 Export and hand over information in a project more smoothly
In large projects it may be difficult to take care of all the documents in a smooth way. Therefore Zert RMp will allow you to compile the full documentation of the project and its status with the press of a button. You may then hand it over easily to your recipient.
You may export both to other systems and to other file structures thanks to customer adapted style sheets. You may also export the information to the Zert RM web service, thus enabling the line simply to go on using the material.
The information that you export is always the current one. With the help of automatically generated snag lists it will be easy to inform all involved on what remains to be done.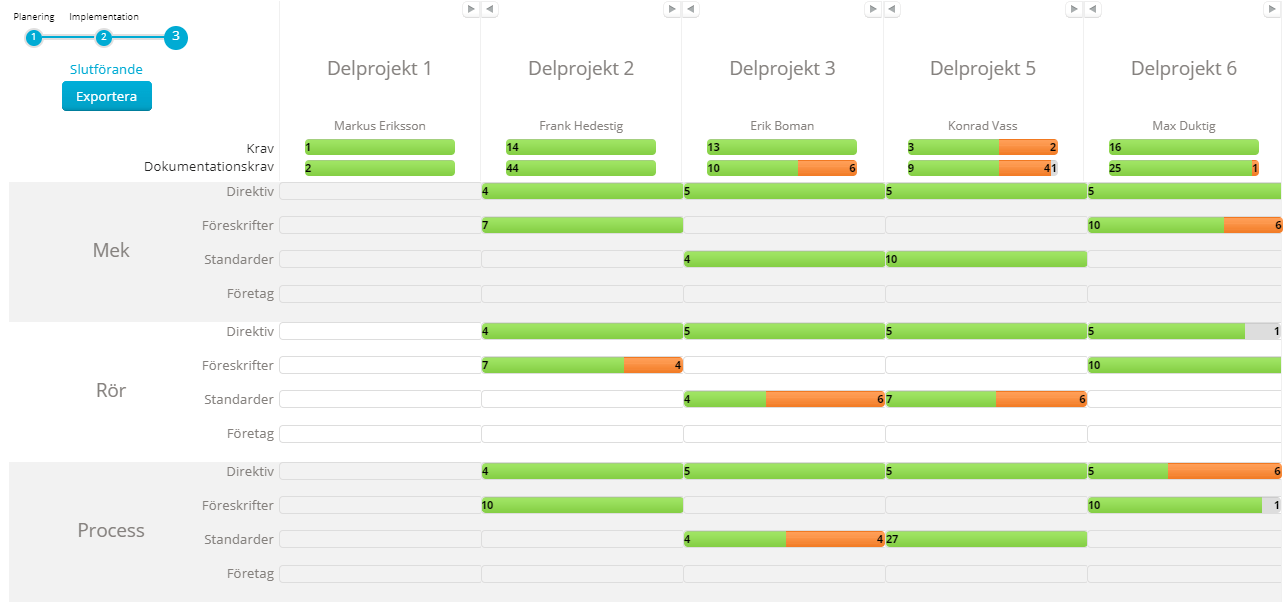 Handle all the details of your legislative requirements automatically
By looking at the project in a matrix structure, project stakeholders and project managers will get an overview of how everything is running, without having to go through all the details. Each part-project will be seen in separate columns, and on a row level all the disciplines may be seen. The bars will show a summary of what requirements and documentations demands are planned, ongoing or finished.
Customer stories
This is how our customers use our programs and services: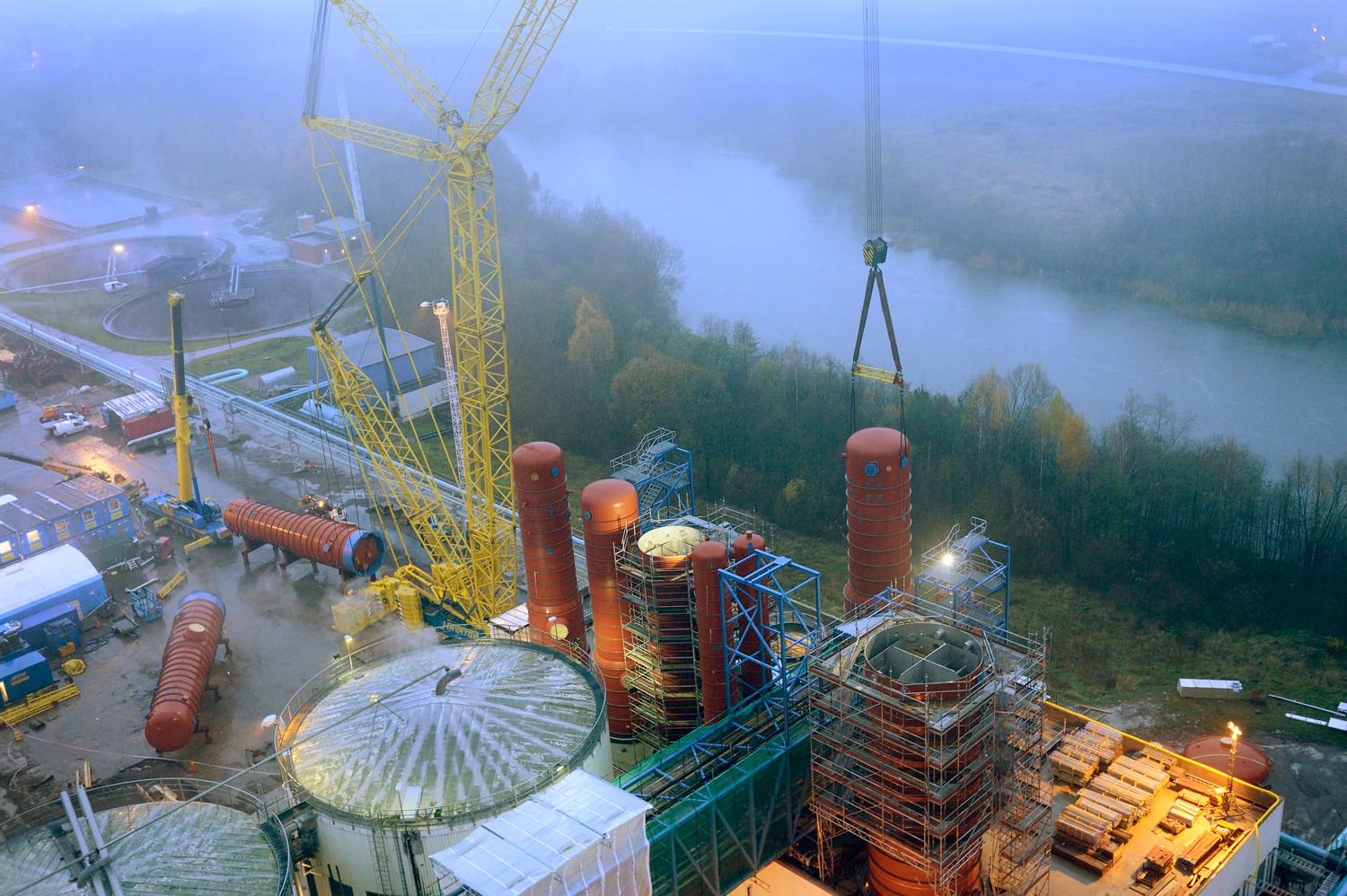 The projects that will make BillerudKorsnäs world leading
When BillerudKorsnäs, a leader in renewable packaging materials, invested in two production plants, Zert had to deal with both the statutory demands and the risks. An assignment that included both Zert RMp and Zert RM.
Discover the advantages of Zert RMp
Enter working environment policies, checklists etc. into smart forms, connected to an active action plan. When the project is finished, all safety-related documentation will be summarized and filed.
During the course of the project it will be easy to get an overview of the status of the work. Pick out reports or invite stakeholders and give them an opportunity to see the current status.
Request important documents from suppliers with automatic reminders and review processes. When the project is finished, all safety-related documentation will be summarized and filed.
When the project is finished, it will be easy to transfer the work with statuses and snags, if any, to the recipient or the line.
Draw up the requirements the suppliers will have to meet in their deliveries and get a clear overview of their status throughout the project.
Through simple reporting via mobile apps you may trace the deviations and incidents that have occurred during the project in order to learn a lesson for the next time.